Senwill factory wholesale toner cartridge for Canon CRG103/CRG303/CRG703 use on Canon icmf4010/4012/4120/4150/4270/4320/4322
Product Description
#detail_decorate_root .magic-0{border-bottom-style:solid;border-bottom-color:#a8aaac;font-family:Roboto;font-size:24px;color:#000;background-color:#b1b0b0;font-style:normal;border-bottom-width:2px;padding-top:8px;padding-bottom:4px}#detail_decorate_root .magic-1{width:750px;border-collapse:collapse}#detail_decorate_root .magic-2{min-height:18px;padding:5px 10px;width:161px;min-height:18px;box-sizing:content-box}#detail_decorate_root .magic-3{min-height:18px;padding:5px 10px;width:544px;min-height:18px;box-sizing:content-box}#detail_decorate_root .magic-4{width:750px}#detail_decorate_root .magic-5{width:446px}#detail_decorate_root .magic-6{overflow:hidden;width:446px;height:390.46474074074075px;margin-top:0;margin-bottom:0;margin-left:0;margin-right:0}#detail_decorate_root .magic-7{margin-top:0;margin-left:0;width:446px;height:446px}#detail_decorate_root .magic-8{width:300px;display:flex;flex-direction:column;margin-right:0;margin-left:4px}#detail_decorate_root .magic-9{box-sizing:border-box;margin:0;padding:0;color:#2e3033;font-family:Arial,'Microsoft YaHei','\\5FAE软雅黑','\\5B8B体','Malgun Gothic',Meiryo,sans-serif;font-size:14px;font-style:normal;font-variant:normal;font-weight:normal;letter-spacing:normal;line-height:14px;orphans:auto;text-align:start;text-indent:0;text-transform:none;white-space:normal;widows:auto;word-spacing:0;-webkit-text-stroke-width:0;background-color:#fff}#detail_decorate_root .magic-10{box-sizing:border-box;margin:0 0 10px;padding:0;list-style:none}#detail_decorate_root .magic-11{box-sizing:border-box;margin:0;padding:0;font-size:14px;color:#666;line-height:20px}#detail_decorate_root .magic-12{color:#333;font-family:"Helvetica Neue",Helvetica,Arial,sans-serif,宋体;font-size:14px;font-style:normal;font-variant-ligatures:normal;font-variant-caps:normal;font-weight:400;letter-spacing:normal;orphans:2;text-align:start;text-indent:0;text-transform:none;white-space:normal;widows:2;word-spacing:0;-webkit-text-stroke-width:0;background-color:#fff;text-decoration-style:initial;text-decoration-color:initial;display:inline !important;float:none}#detail_decorate_root .magic-13{overflow:hidden;width:247.33333333333334px;height:247.33333333333337px;margin-top:0;margin-bottom:0;margin-left:0;margin-right:0}#detail_decorate_root .magic-14{margin-top:0;margin-left:0;width:247px;height:247px}#detail_decorate_root .magic-15{overflow:hidden;width:247.33333333333334px;height:247.33333333333337px;margin-top:0;margin-bottom:0;margin-left:4px;margin-right:0}#detail_decorate_root .magic-16{overflow:hidden;width:247.33333333333334px;height:225.5841854124063px;margin-top:0;margin-bottom:0;margin-left:0;margin-right:0}#detail_decorate_root .magic-17{margin-top:0;margin-left:0;width:247px;height:225px}#detail_decorate_root .magic-18{overflow:hidden;width:247.33333333333334px;height:225.30364372469637px;margin-top:0;margin-bottom:0;margin-left:4px;margin-right:0}#detail_decorate_root .magic-19{margin-top:0;margin-left:0;width:297px;height:225px}#detail_decorate_root .magic-20{margin-top:0;margin-left:0;width:264px;height:225px}#detail_decorate_root .magic-21{vertical-align:top}#detail_decorate_root .magic-22{vertical-align:top;display:inline-block;padding-right:4px;width:33.33%;box-sizing:border-box;margin-bottom:-4px;padding-left:4px;margin-top:-4px}#detail_decorate_root .magic-23{vertical-align:top;padding-bottom:4px;box-sizing:border-box;padding-top:4px}#detail_decorate_root .magic-24{padding:0;margin:0;white-space:pre-wrap;font-size:14px}#detail_decorate_root .magic-25{white-space:pre-wrap;font-size:14px}#detail_decorate_root .magic-26{overflow:hidden;width:446px;height:447.18933333333337px;margin-top:0;margin-bottom:0;margin-left:0;margin-right:0}#detail_decorate_root .magic-27{margin-top:0;margin-left:0;width:423px;height:454px}#detail_decorate_root .magic-28{width:300px;display:flex;flex-direction:column;margin-right:4px;margin-left:0}#detail_decorate_root .magic-29{overflow:hidden;width:446px;height:347.5038554216867px;margin-top:0;margin-bottom:0;margin-left:0;margin-right:0}#detail_decorate_root .magic-30{margin-top:0;margin-left:0;width:446px;height:538px}#detail_decorate_root .magic-31{margin-bottom:10px;overflow:hidden}#detail_decorate_root .magic-32{vertical-align:top;display:block;padding-right:4px;box-sizing:border-box;padding-left:4px}#detail_decorate_root .magic-33{overflow:hidden;width:247.33333333333334px;height:185.50000000000003px;margin-top:0;margin-bottom:0;margin-left:0;margin-right:0}#detail_decorate_root .magic-34{margin-top:0;margin-left:0;width:247px;height:185px}#detail_decorate_root .magic-35{overflow:hidden;width:247.33333333333334px;height:185.2496626180837px;margin-top:0;margin-bottom:0;margin-left:4px;margin-right:0}#detail_decorate_root .magic-36{overflow:hidden;width:750px;height:480px;margin-top:4px;margin-bottom:0;margin-left:0;margin-right:0}#detail_decorate_root .magic-37{margin-top:0;margin-left:0;width:750px;height:504.75px}#detail_decorate_root .magic-38{overflow:hidden;width:750px;height:500px;margin-top:0;margin-bottom:4px;margin-left:0;margin-right:0}#detail_decorate_root .magic-39{margin-top:0;margin-left:0;width:750px;height:500px}#detail_decorate_root .magic-40{overflow:hidden;width:373px;height:279.75px;margin-top:0;margin-bottom:0;margin-left:0;margin-right:0}#detail_decorate_root .magic-41{margin-top:0;margin-left:0;width:373px;height:279.75px}#detail_decorate_root .magic-42{overflow:hidden;width:373px;height:279px;margin-top:0;margin-bottom:0;margin-left:4px;margin-right:0}#detail_decorate_root .magic-43{margin-top:0;margin-left:0;width:418.0035587188612px;height:279px}#detail_decorate_root .magic-44{margin-top:0;margin-left:0;width:280px;height:185px}#detail_decorate_root .magic-45{padding:0;margin:0;color:#333;font-size:14px;padding-left:4px;font-weight:bold;white-space:pre-wrap} Product Description
Product Name:

SW-CRG103/CRG303/CRG703

without chip  BK

For Printers:

HP LaserJet 1010/1012/1015/1018/1020/1022/3015/3020/3030/3050/3050Z/3052/3055/M1005/1319;Canon LASER SHOT
LBP2900/3000;icmf4010/4012/4120/4150/4270/4320/4322/4330/4340/4350/4370/4680 FAX-L100/110/120/160

Page yeild:

2000 pages at 5% coverage rate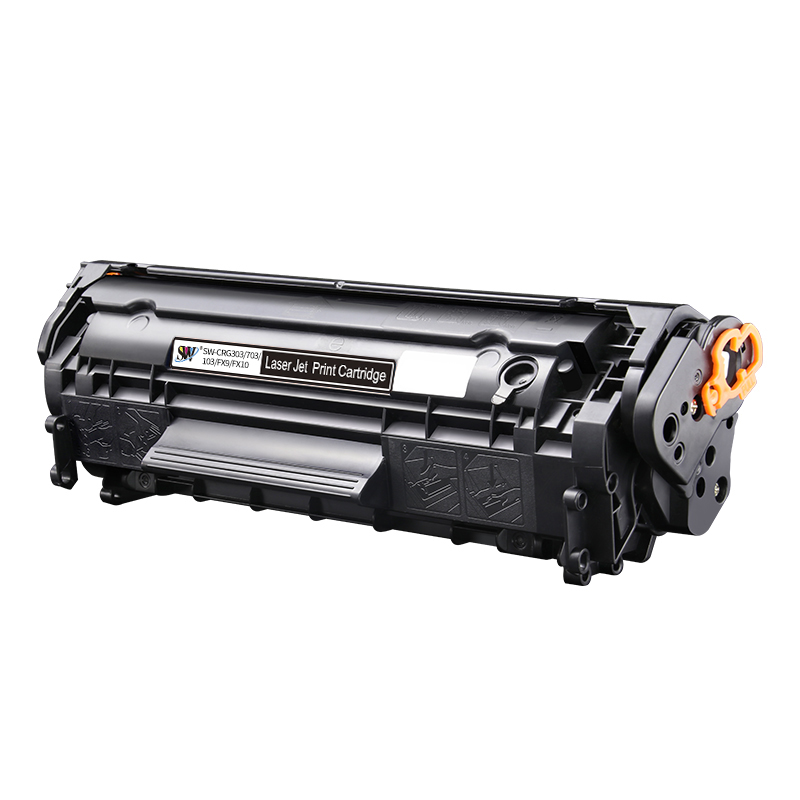 Product performance description
◆ Premium layer on
OPC
surface to ensure good conductivity which makes imaging clearer, especially printing high-resolution
documents
◆ The wear-resistant materials can keep a long printing life to make consistent printing results even if the life span is about to
end
◆ High quality toner gurantee a good printing result
◆ The better the toner is, the less waste produces which can reduce the pollution of air.
Details Images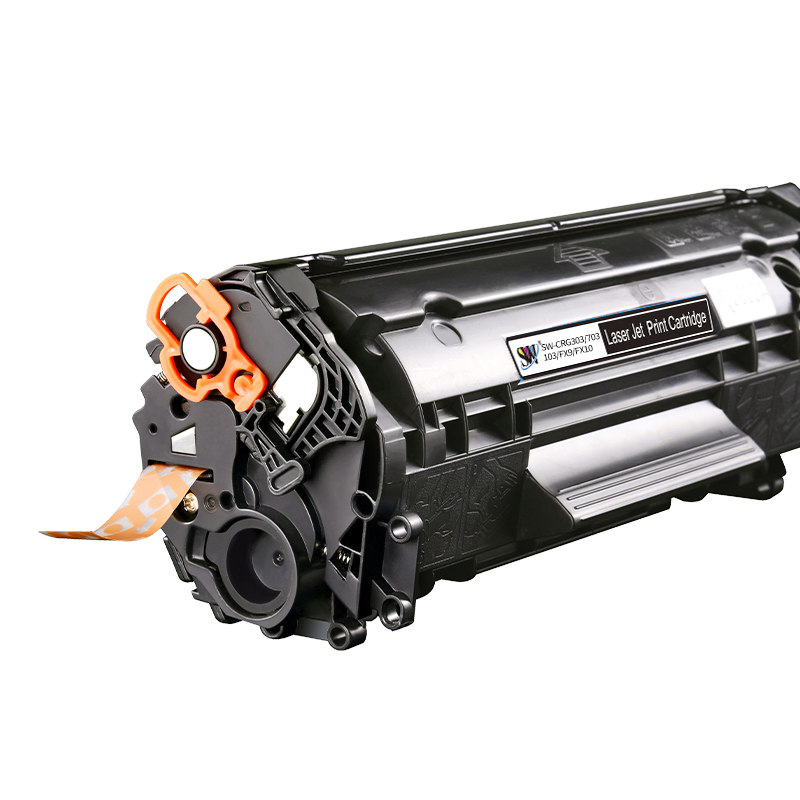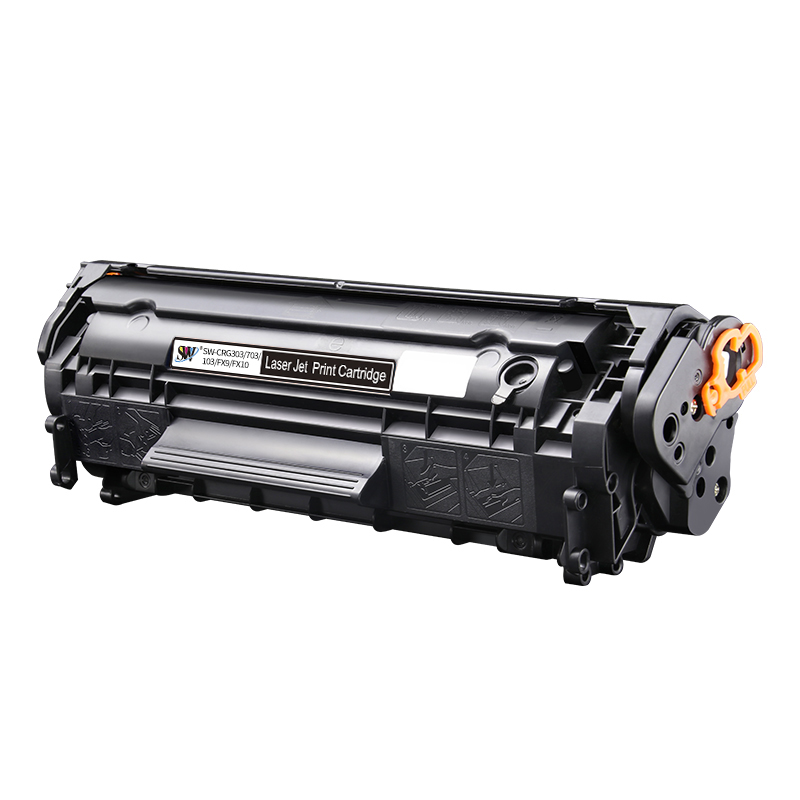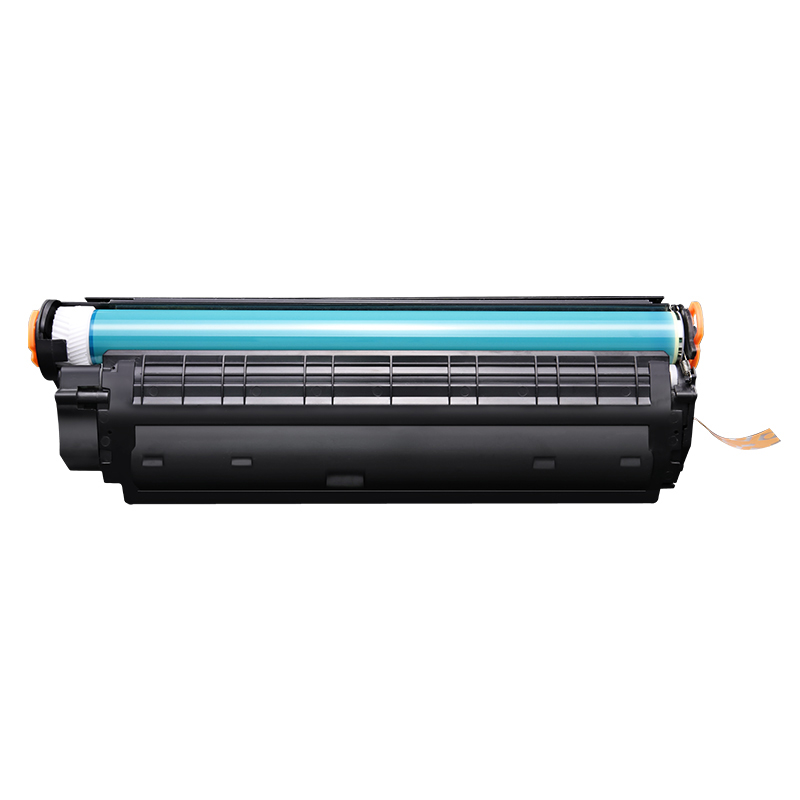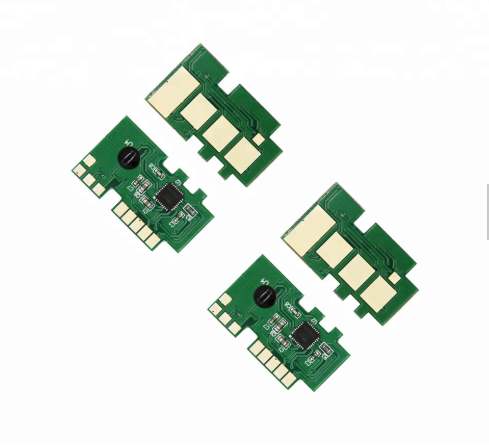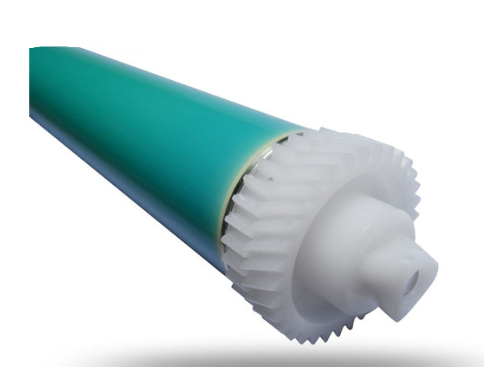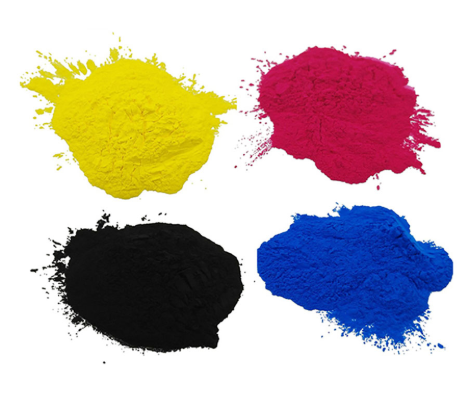 Top chip supplier's products make sure the
Toner Cartridge
can be recognized by printer without any problem. Premium layer on OPC surface to ensure good conductivity which makes imaging clearer, especially printing high-resolution documents. Refined
Toner Powder
guarante clear texts and photos, bright colors in high resolution. Product Usage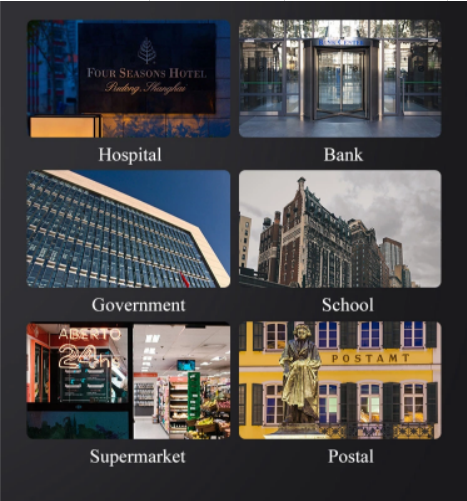 Product using area Our products can help the users to cut down their expenditure cost and widely accepted by following organizations:
Hoptials
Banks
Governments
Schools
Supermarkets
Postal Offices Printing test page Clear texts and photos,
Bright colors in high resolution,
Brilliant and long lasting colors,
Proven quality, efficiency and reliable printing.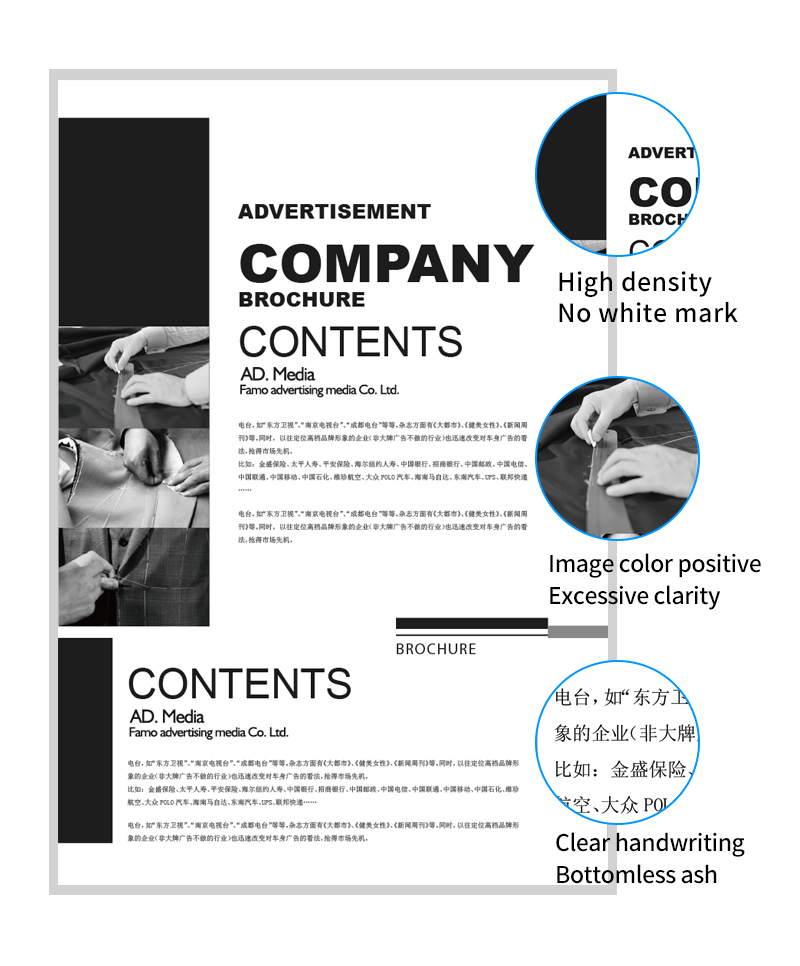 Related Products Packing&Shipping 1. Packing: black plastic bag+air bag+color box 2. Shipping: Air shippment/ Express Courier/Sea delivery. 3. Lead time: 3-15 working days depends on the quantity.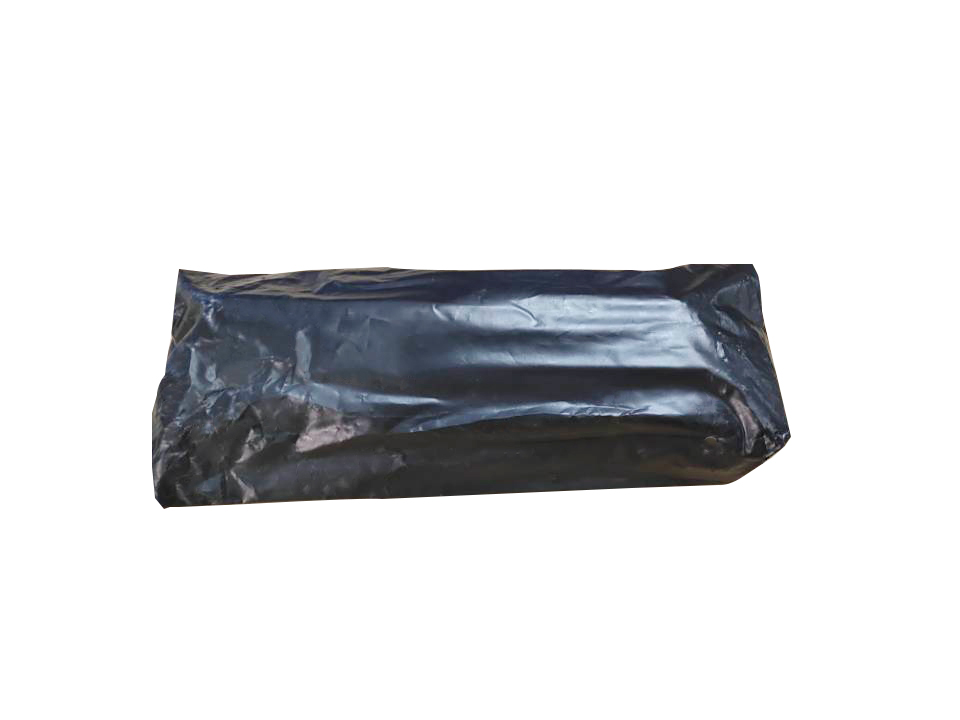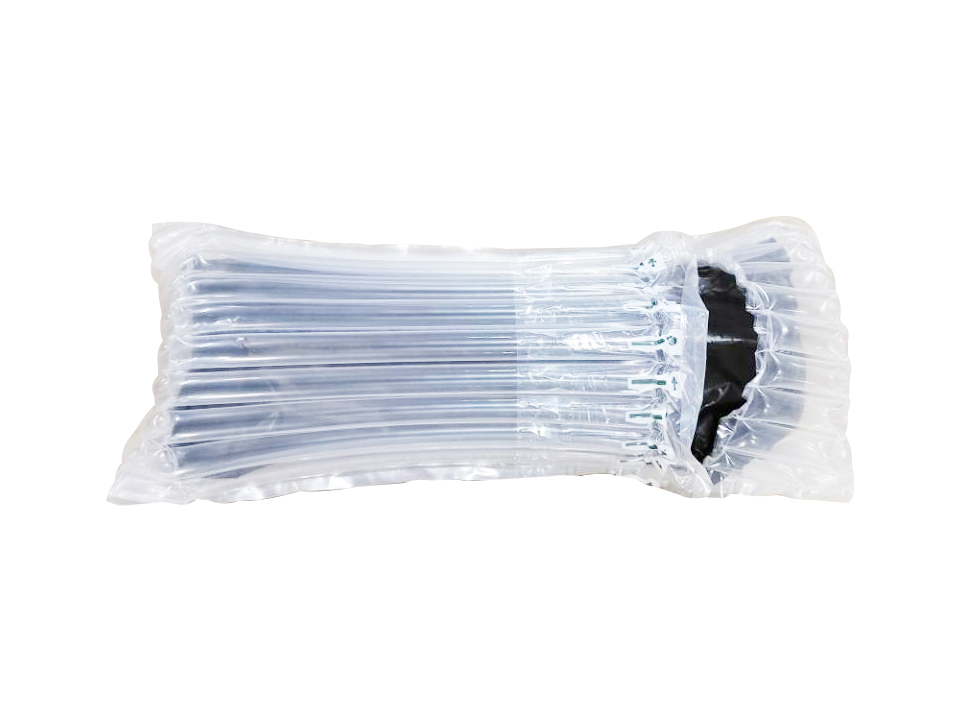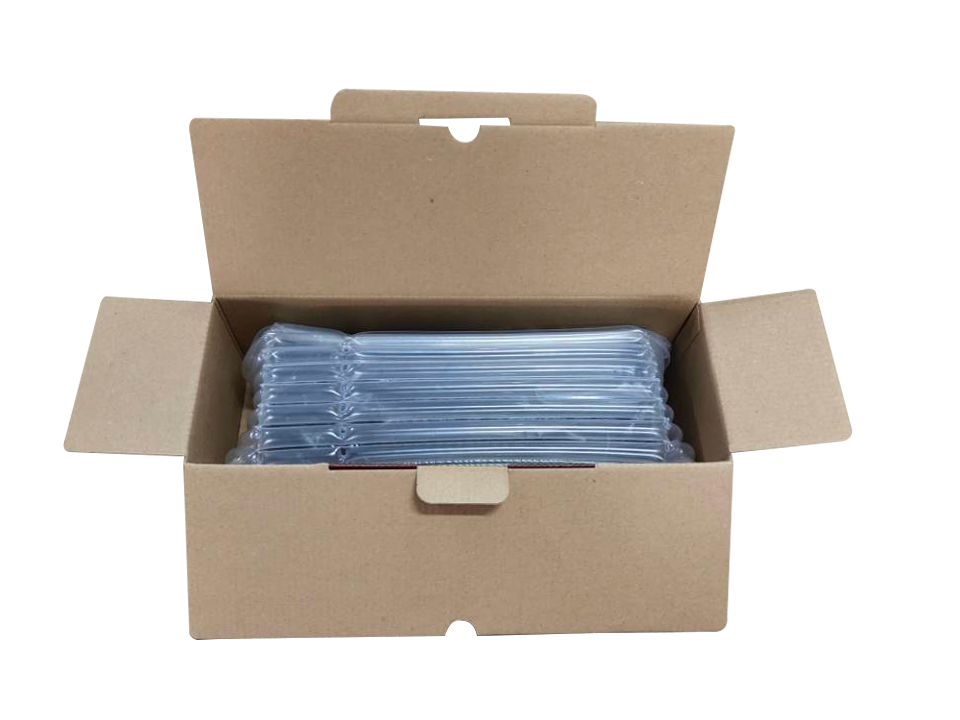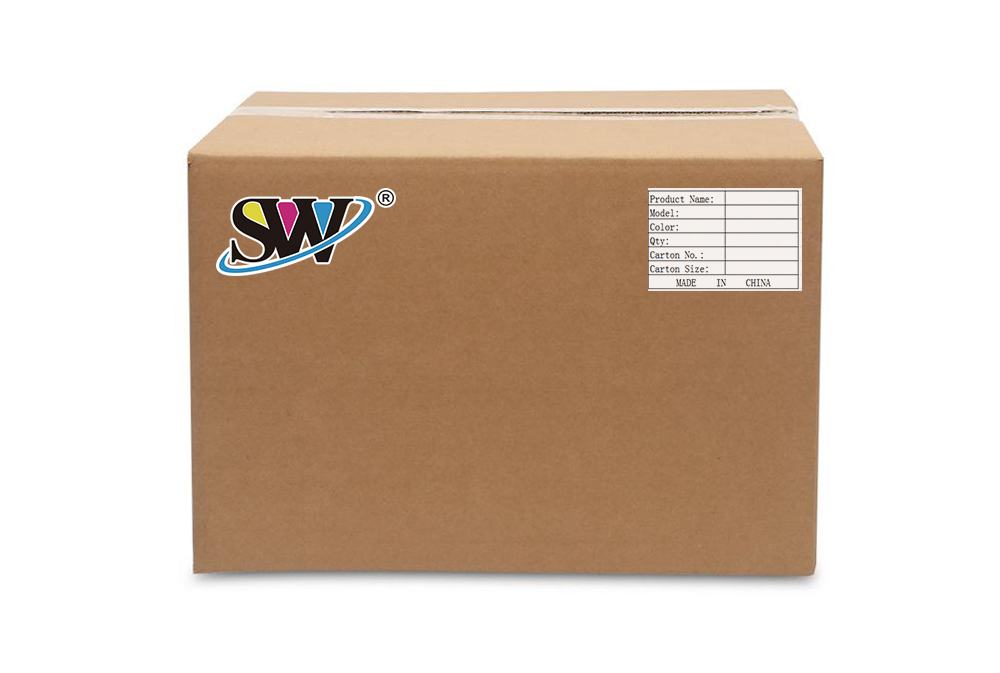 Company Introduction Zhongshan Senwill Office Supplies Co., Ltd, founded in 2009, which is a manufacturing enterprise integrating R & D, production and sales of color toner cartridges. Now covers an area of 17,000 square meters and currently employees more than 300 staffmembers.Monthly production capacity can reach 500,000pcs. The Factory strictly manages, produces and tests according to ISO9001, ISO14001, STMC and ROHS requests: 100% testing onproduction line; H/H and L/L temperature testing for each batch of materials and finished products;vibration and drop impact test for each delivery; all raw materials and accessories meet environmental requirements. Based on which in 2019 Senwill has successfully applied Ten Ring Certification and high-tech enterprises, etc. Senwill color toner cartridges are sold to Europe, America, Middle East, Africa, Russia,Southeast Asia and other countries and regions. In recent years, the industrial scale and business performance have maintained a growth of more than 30%. That's not onlybecause of cost-effective products, but also keeping promise to ship on time and first time service. Senwill adheres to the development concept of committed to producing the best color toner cartridges in China, more than ten years of continuous research and innovation, has now become an expert and leader in the field of compatible color toner cartridges.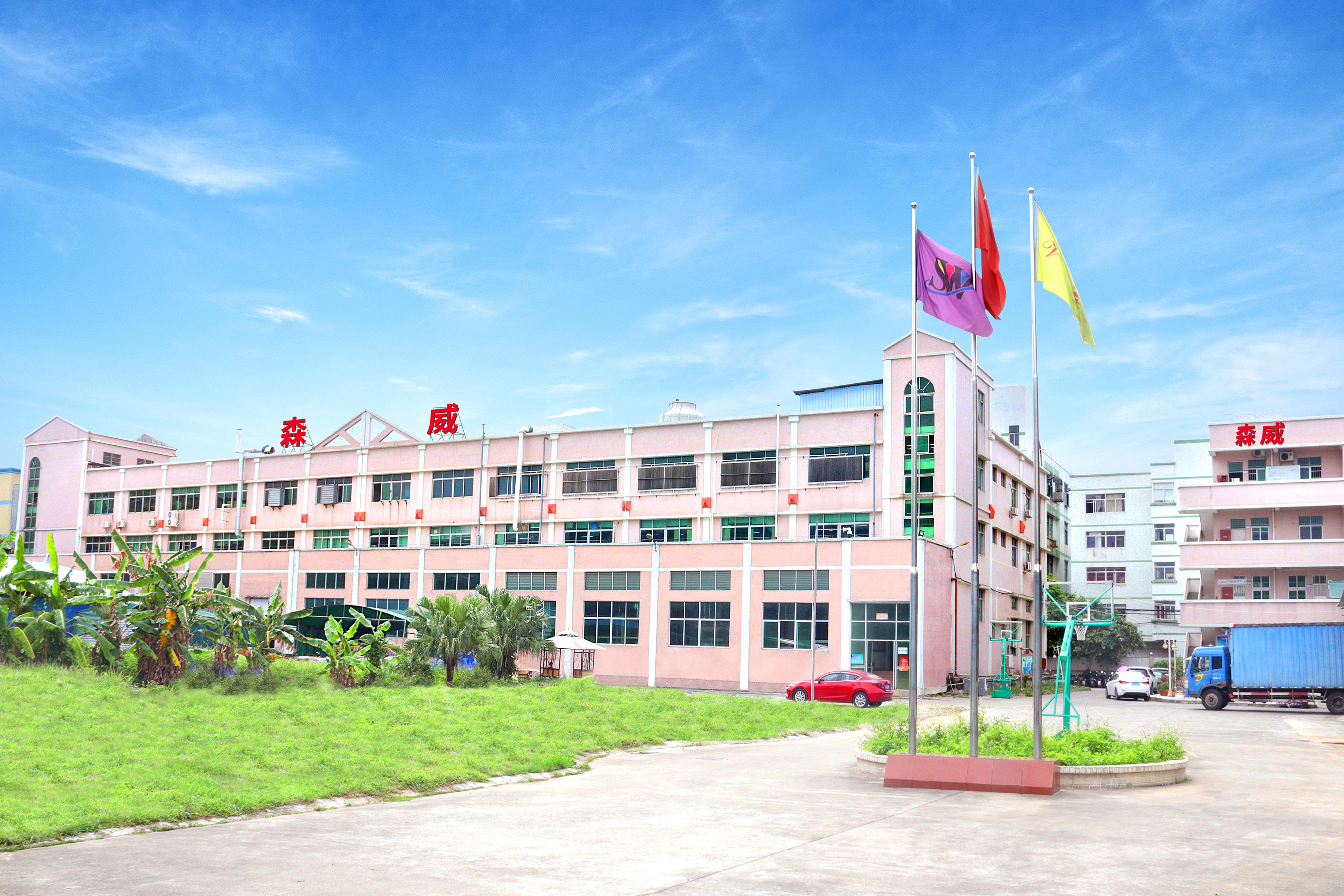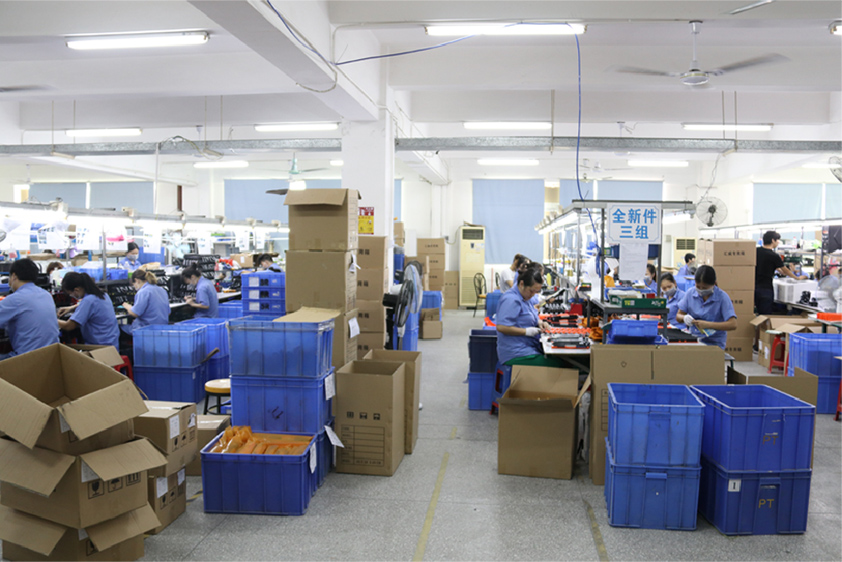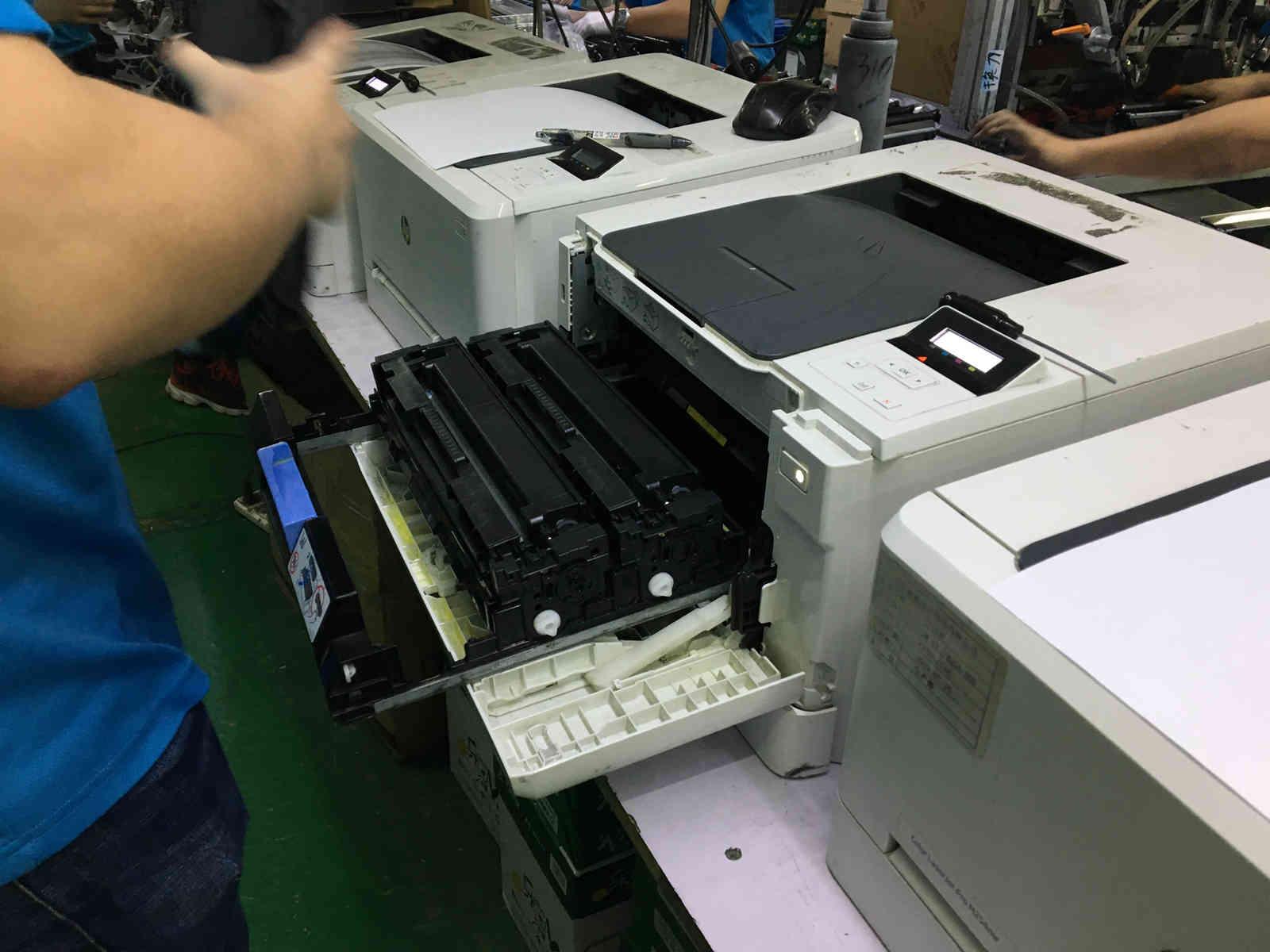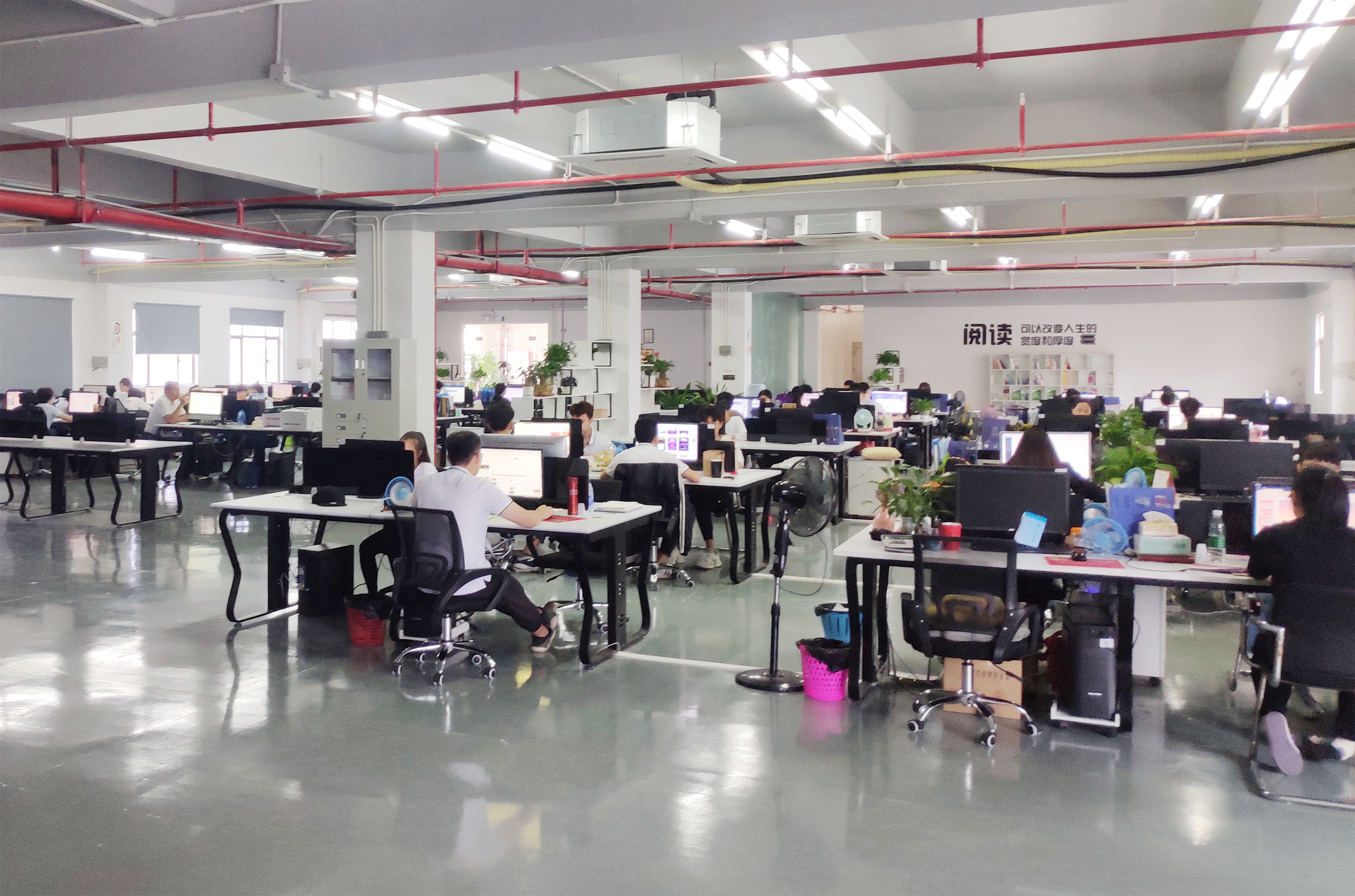 Our Services & Strength Offer packing design service and accept Customerized order service. We have branch factories in Ethiopia, warehouse in Senegal After sales service team will be online 24*6 All inquiry and doubts will be replied with 24 hours FAQ 1.Are you cartridge Manufacturer? Answer: we are professional manufacturer which was set up in 2009 focus on
Color Toner Cartridge
products. 2.Where is your factory? Answer: we are located in Tanzhou Town ,Zhongshan city, about 10 minutes's drive to Zhuhai 3.What certificates you have? Answer: we have the CE/STMC/ROHS/SGS/ISO9001/ISO14001 4.What is your MOQ: Answer: for trial order, there is no limit, if plan to do customer brand box, need to order 500 pcs each size box 5.What is your waranty? Answer: 18 months quality guarante and 1:1 products replacement for defects products. 6.Can we have our own brand box? Answer: we accept it. Contact us if you need more details on
Compatible Toner Cartridge
For Canon
CRG103\/CRG303\/CRG703 use on Canon icmf4010\/4012\/4120\/4150\/4270\/4320\/4322\/4330\/4340\/4350. We are ready to answer your questions on packaging, logistics, certification or any other aspects about printer toner cartridge for Canon CRG103\/CRG303\/CRG703 use on icmf4010\/4012\/4120\/4150\/4270\/4320\/4322\/4330\/4340\/4350\/4370\/4680、CRG103\/303\/703
Compatible Toner
for Canon printer icmf4010\/4012\/4120\/4150\/4270\/4320\/4322\/4330\/4340\/4350\/4370\/4680. If these products fail to match your need, please contact us and we would like to provide relevant information.
Product Categories : Toner Cartridge > For Canon