Spacer roller with bearing compatible for Minolta Bizhub 250 363 4163529801
Product Description
#detail_decorate_root .magic-0{border-bottom-style:solid;border-bottom-color:#53647a;font-family:Roboto;font-size:24px;color:#53647a;border-bottom-width:2px;padding-top:8px;padding-bottom:4px}#detail_decorate_root .magic-1{vertical-align:top}#detail_decorate_root .magic-2{vertical-align:top;display:block;padding-right:4px;box-sizing:border-box;padding-left:4px}#detail_decorate_root .magic-3{vertical-align:top;padding-bottom:4px;box-sizing:border-box;padding-top:4px}#detail_decorate_root .magic-4{padding:0;margin:0;white-space:pre-wrap;font-size:14px}#detail_decorate_root .magic-5{margin:0;padding:0}#detail_decorate_root .magic-6{font-size:32px}#detail_decorate_root .magic-7{width:750px}#detail_decorate_root .magic-8{overflow:hidden;width:750px;height:563px;margin-top:0;margin-bottom:0;margin-left:0;margin-right:0}#detail_decorate_root .magic-9{margin-top:0;margin-left:0;width:750px;height:562.5px}#detail_decorate_root .magic-10{width:750px;border-collapse:collapse}#detail_decorate_root .magic-11{min-height:18px;padding:5px 10px;overflow:hidden;width:507px;min-height:18px;box-sizing:content-box}#detail_decorate_root .magic-12{text-align:center}#detail_decorate_root .magic-13{line-height:inherit}#detail_decorate_root .magic-14{display:none}#detail_decorate_root .magic-15{min-height:18px;padding:5px 10px;overflow:hidden;width:164px;min-height:18px;box-sizing:content-box}#detail_decorate_root .magic-16{min-height:18px;padding:5px 10px;overflow:hidden;width:170px;min-height:18px;box-sizing:content-box}#detail_decorate_root .magic-17{min-height:18px;padding:5px 10px;overflow:hidden;width:315px;min-height:18px;box-sizing:content-box}#detail_decorate_root .magic-18{overflow:hidden;width:498px;height:497.99999999999994px;margin-top:0;margin-bottom:0;margin-left:0;margin-right:4px}#detail_decorate_root .magic-19{margin-top:0;margin-left:0;width:497.99999999999994px;height:497.99999999999994px}#detail_decorate_root .magic-20{width:248px}#detail_decorate_root .magic-21{overflow:hidden;width:248px;height:246px;margin-top:0;margin-bottom:0;margin-left:0;margin-right:0}#detail_decorate_root .magic-22{margin-top:0;margin-left:0;width:248px;height:248px}#detail_decorate_root .magic-23{overflow:hidden;width:248px;height:246px;margin-top:4px;margin-bottom:0;margin-left:0;margin-right:0}#detail_decorate_root .magic-24{margin-top:0;margin-left:-68px;width:328px;height:246px}#detail_decorate_root .magic-25{overflow:hidden;width:498px;height:320.4220821001158px;margin-top:0;margin-bottom:0;margin-left:0;margin-right:4px}#detail_decorate_root .magic-26{margin-top:-16.02110410500579px;margin-left:0;width:447px;height:336px}#detail_decorate_root .magic-27{overflow:hidden;width:248px;height:158.13223464783204px;margin-top:0;margin-bottom:0;margin-left:0;margin-right:0}#detail_decorate_root .magic-28{margin-top:0;margin-left:0;width:217px;height:162px}#detail_decorate_root .magic-29{overflow:hidden;width:248px;height:158.13223464783204px;margin-top:4px;margin-bottom:0;margin-left:0;margin-right:0}#detail_decorate_root .magic-30{margin-top:-35.478385978680265px;margin-left:-8.10934536655549px;width:273px;height:204px}#detail_decorate_root .magic-31{padding:0;margin:0;color:#333;font-size:14px;white-space:pre-wrap}#detail_decorate_root .magic-32{padding:0;line-height:20px;font-weight:bold;color:#333;margin:0}#detail_decorate_root .magic-33{font-family:'Times New Roman',Times;font-size:xx-large;font-weight:bold;line-height:20px}#detail_decorate_root .magic-34{vertical-align:top;display:inline-block;padding-right:4px;width:33.33%;box-sizing:border-box;margin-bottom:-4px;padding-left:4px;margin-top:-4px}#detail_decorate_root .magic-35{vertical-align:top;box-sizing:border-box;padding-top:4px}#detail_decorate_root .magic-36{width:244.656px;height:234px;overflow:hidden}#detail_decorate_root .magic-37{position:relative;left:0;top:-2.72727px;width:244.656px;height:326.126px}#detail_decorate_root .magic-38{position:relative;left:-8.18182px;top:0;width:333.3px;height:282.7px}#detail_decorate_root .magic-39{position:relative;left:0;top:0;width:312px;height:234px}#detail_decorate_root .magic-40{overflow:hidden;width:373px;height:321.7250673854448px;margin-top:0;margin-bottom:0;margin-left:0;margin-right:0}#detail_decorate_root .magic-41{margin-top:-1.005390835579515px;margin-left:0;width:369px;height:369px}#detail_decorate_root .magic-42{overflow:hidden;width:373px;height:321.7250673854448px;margin-top:0;margin-bottom:0;margin-left:4px;margin-right:0}#detail_decorate_root .magic-43{margin-top:-79.42587601078168px;margin-left:-26.140161725067387px;width:410px;height:547px}#detail_decorate_root .magic-44{margin-top:0;margin-left:0;width:498px;height:340px}#detail_decorate_root .magic-45{margin-top:-79.06611732391602px;margin-left:0;width:239px;height:239px}#detail_decorate_root .magic-46{margin-top:-16.21869073311098px;margin-left:0;width:181px;height:174px}#detail_decorate_root .magic-47{overflow:hidden;width:750px;height:453px;margin-top:0;margin-bottom:0;margin-left:0;margin-right:0}#detail_decorate_root .magic-48{margin-top:0;margin-left:0;width:750px;height:452.793px}#detail_decorate_root .magic-49{width:300px;display:flex;flex-direction:column;margin-right:4px;margin-left:0}#detail_decorate_root .magic-50{padding:0;font-size:16px;line-height:20px;font-weight:bold;color:#333;margin:0}#detail_decorate_root .magic-51{width:446px}#detail_decorate_root .magic-52{overflow:hidden;width:446px;height:264.4743935309973px;margin-top:0;margin-bottom:0;margin-left:0;margin-right:0}#detail_decorate_root .magic-53{margin-top:0;margin-left:-8.415094339622643px;width:492px;height:238px}#detail_decorate_root .magic-54{overflow:hidden;width:750px;height:776px;margin-top:0;margin-bottom:0;margin-left:0;margin-right:0}#detail_decorate_root .magic-55{margin-top:0;margin-left:0;width:750px;height:776px}#detail_decorate_root .magic-56{overflow:hidden;width:184.5px;height:203.30578512396693px;margin-top:0;margin-bottom:0;margin-left:0;margin-right:0}#detail_decorate_root .magic-57{margin-top:0;margin-left:-2.0330578512396693px;width:201px;height:201px}#detail_decorate_root .magic-58{overflow:hidden;width:184.5px;height:203.30578512396693px;margin-top:0;margin-bottom:0;margin-left:4px;margin-right:0}#detail_decorate_root .magic-59{margin-top:0;margin-left:-10.165289256198346px;width:201px;height:201px}#detail_decorate_root .magic-60{margin-top:0;margin-left:0;width:203px;height:203px}#detail_decorate_root .magic-61{margin-top:0;margin-left:-6.099173553719008px;width:203px;height:203px}#detail_decorate_root .magic-62{margin-top:0;margin-left:-3.049586776859504px;width:203px;height:203px}#detail_decorate_root .magic-63{margin-top:0;margin-left:-4.066115702479339px;width:203px;height:203px} Product Description
spacer roller
with bearing compatible for Minolta Bizhub 250 363 4163529801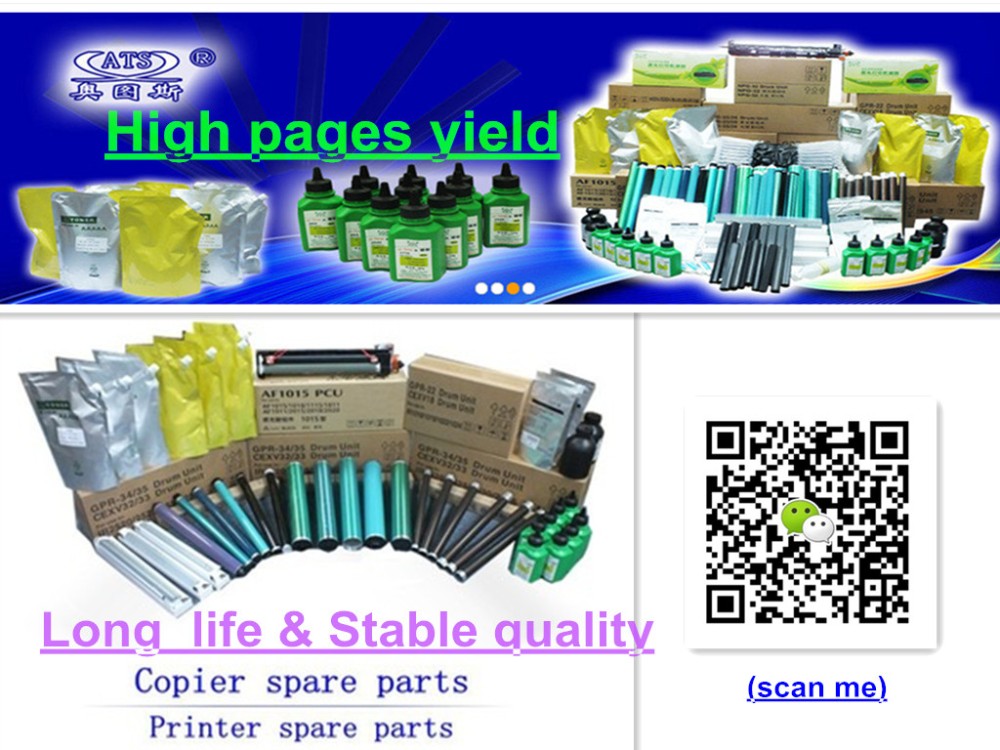 | | |
| --- | --- |
| Welcome to Guangzhou Aotusi Office Equipment Co.,Ltd. | |
| product name | bizhub 250 spacer roller |
| compatible name | ATS |
| stock | YES |
| min.order | 1PCS |
| payment term | T/T,Western Union,Paypal,etc |
| packing | neutral packing or as customer required |
| shipping | Fast delivery 3-5 days by express,air,sea and so on |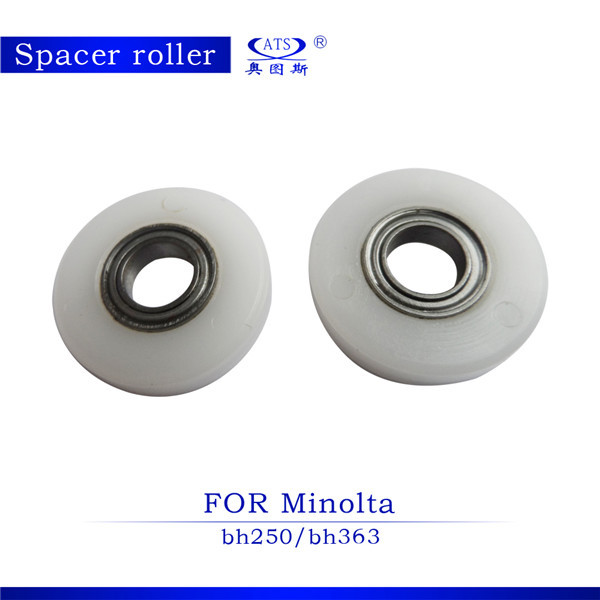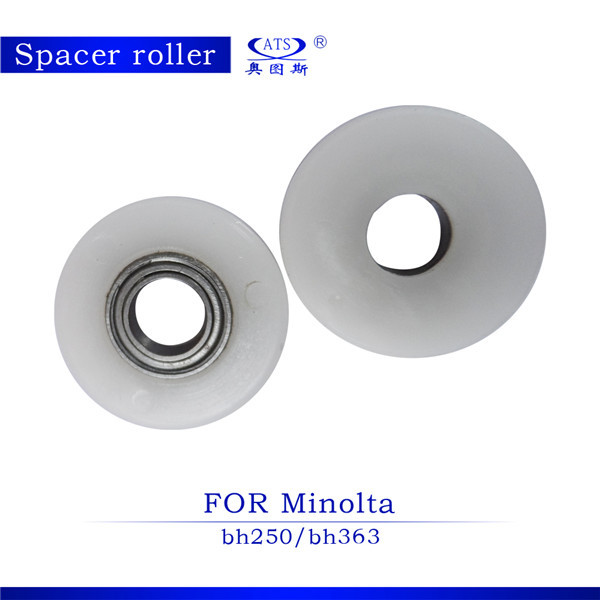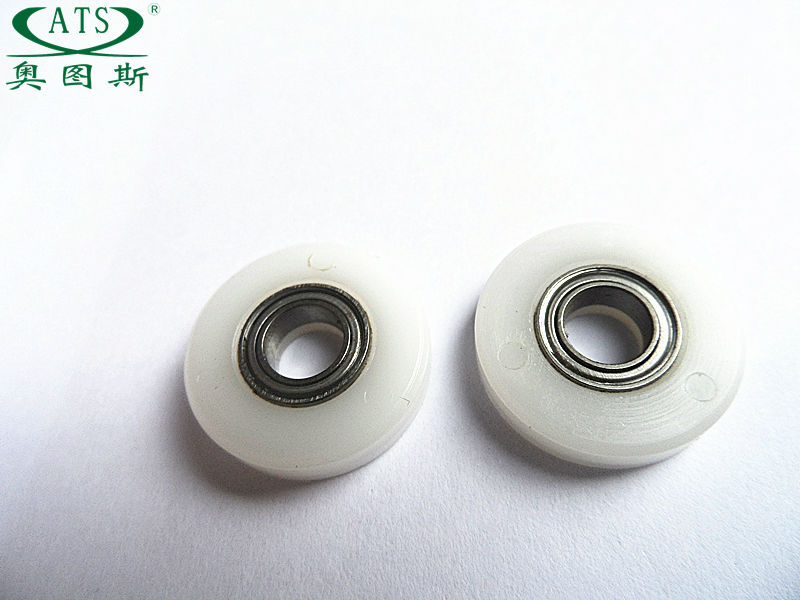 Our Company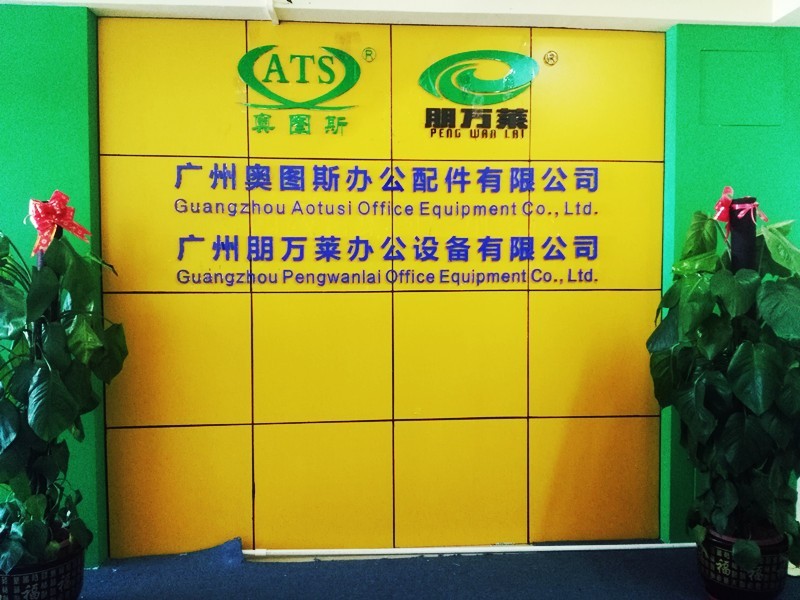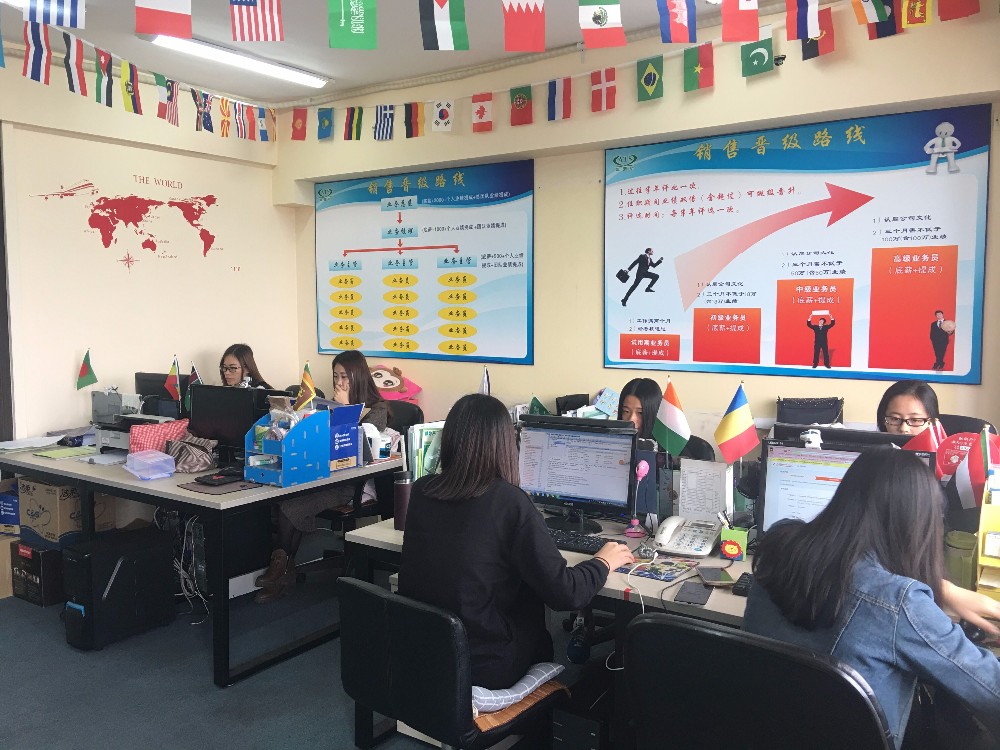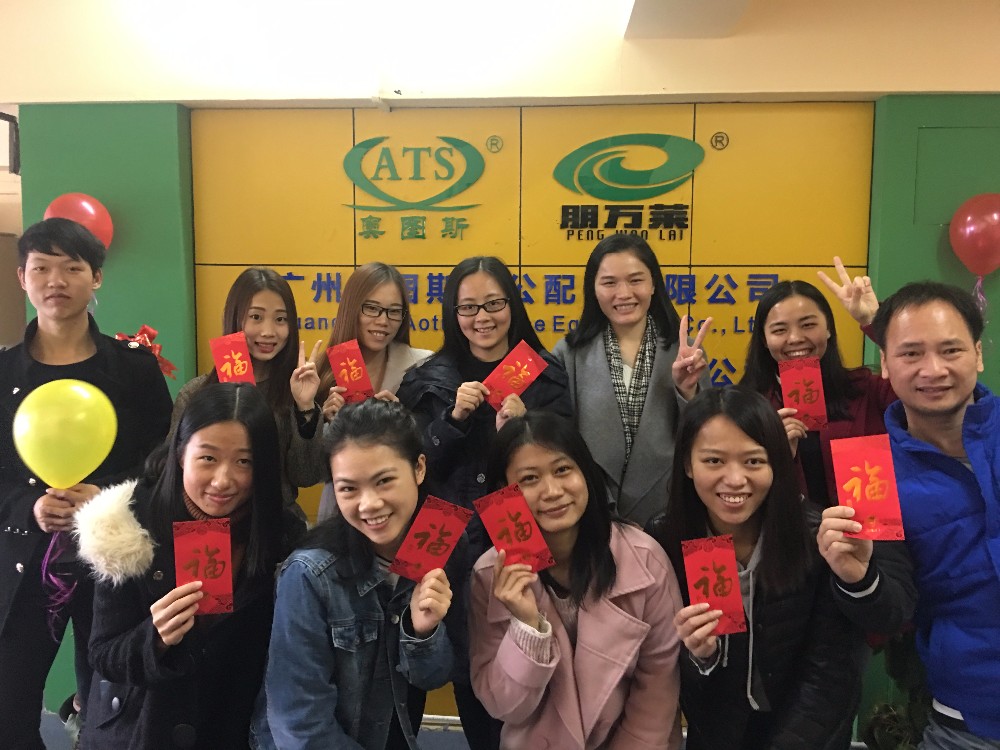 Guangzhou Aotusi Office Equipment Co., Ltd.
ATS is located in BOOTHS K304, Tianli Building, NO. 137 Wushan Road, Tianhe District, Guangzhou, China. Established in 2005,  has grown to become the professional supplier of consumables for printers and copiers, concerned with the production of printer parts (
Fuser film sleeve
, PCR ,
magnetic roller
, wiper blade,
Upper fuser roller
, lower sleeved roller, scan line, the Gear of
Toner Cartridge
, reset Gear, pick up roller, separation PAD, bushing, etc.) and copier parts (upper fuser roller, lower sleeved roller, drum
Cleaning blade
, OPC drum , cleaning
web roller
, lamp, Developer , gear, separation claw, thermistor, etc.)
Since our inception, ATS has held the tenet of "satisfying the clients with high quality, honesty and mutual benefit". Our products are widely recognized and trusted by users. As the sale volume and market share increasing, ATS has earned the support of partners depending on the good reputation, which has created extremely favorable situation for our company.
Sincerely welcome friends come to us for cooperation. And business or not, also are our friends.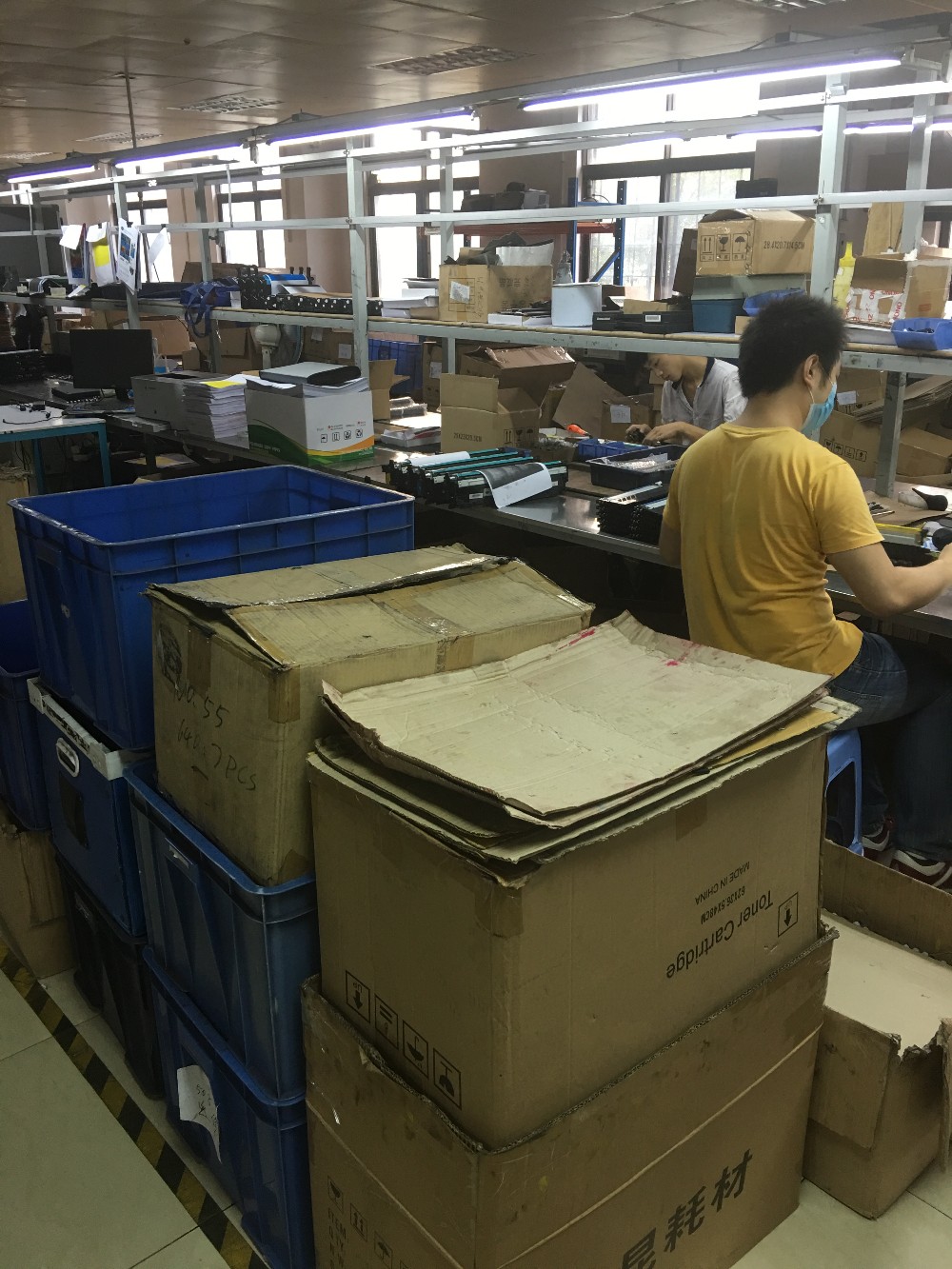 Our Factory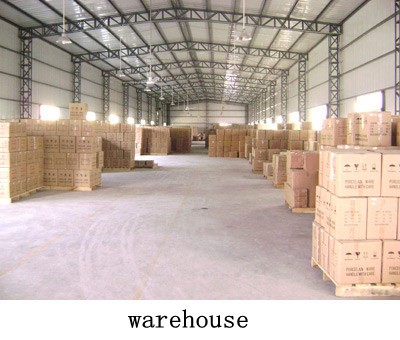 Our Warehouse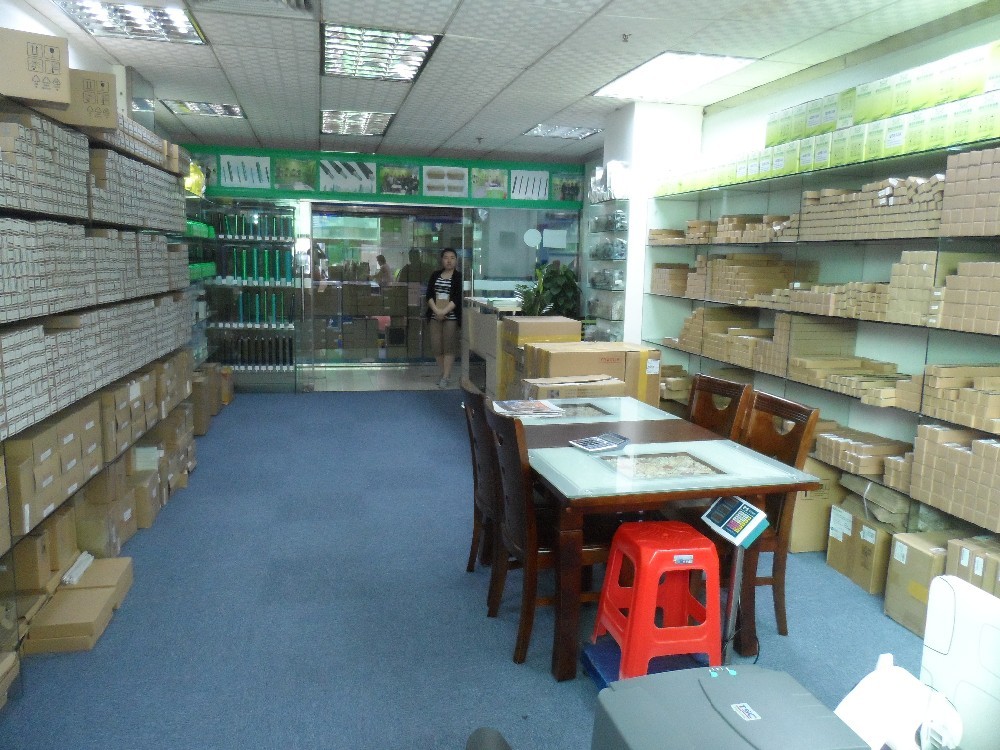 Our Shop Our exhibition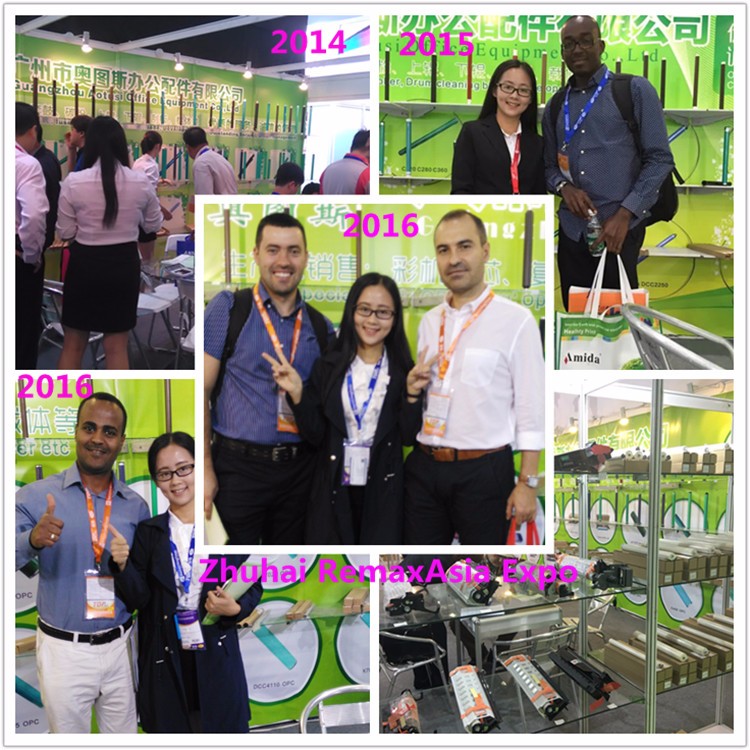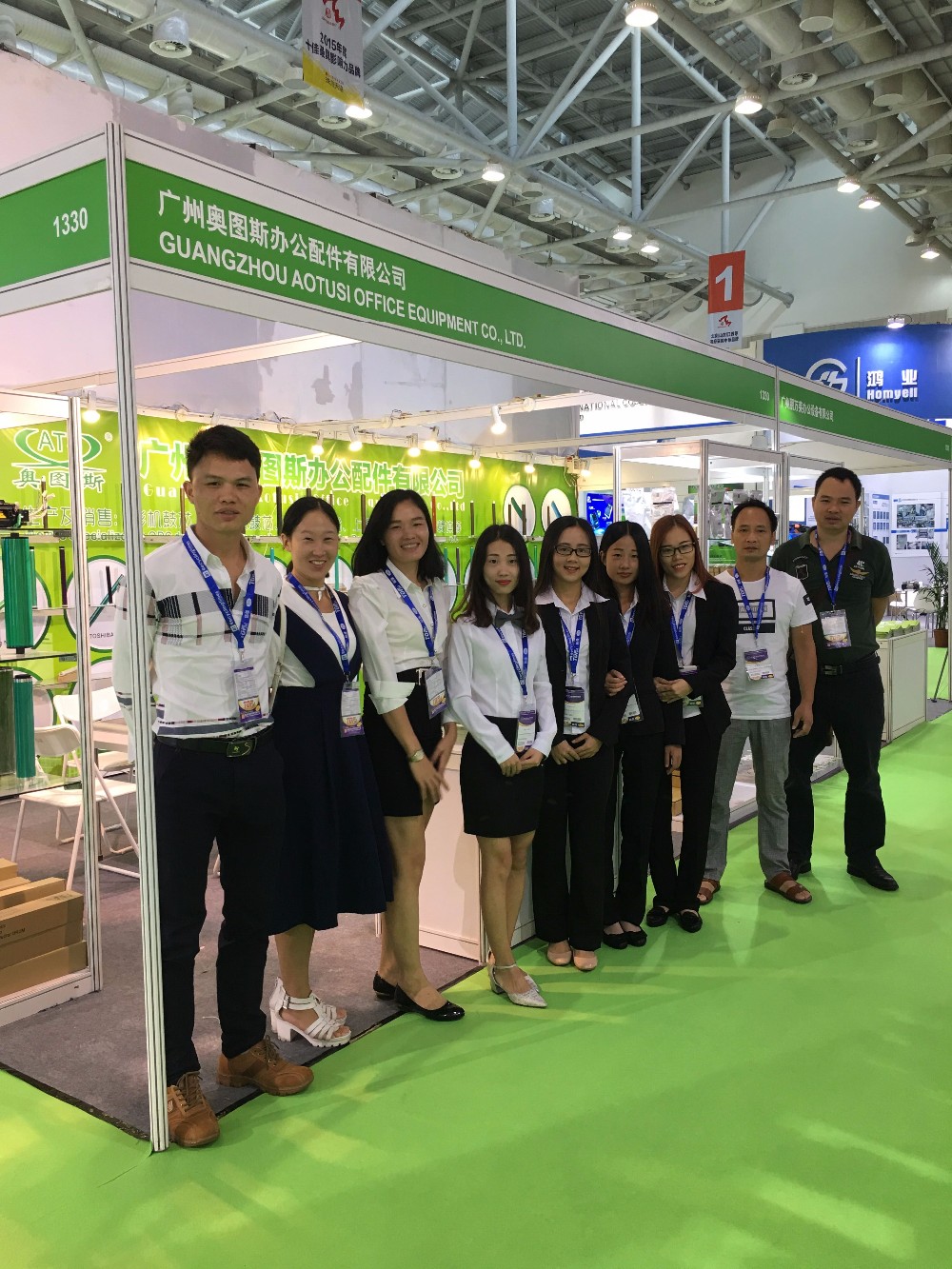 Contact Us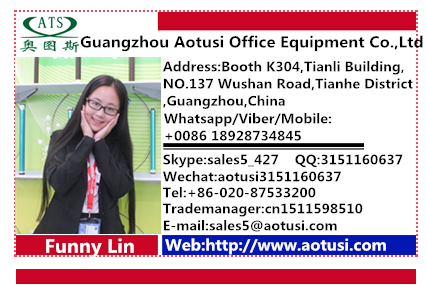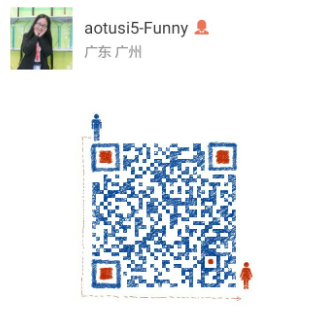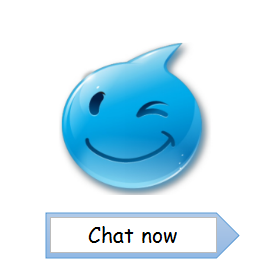 Our service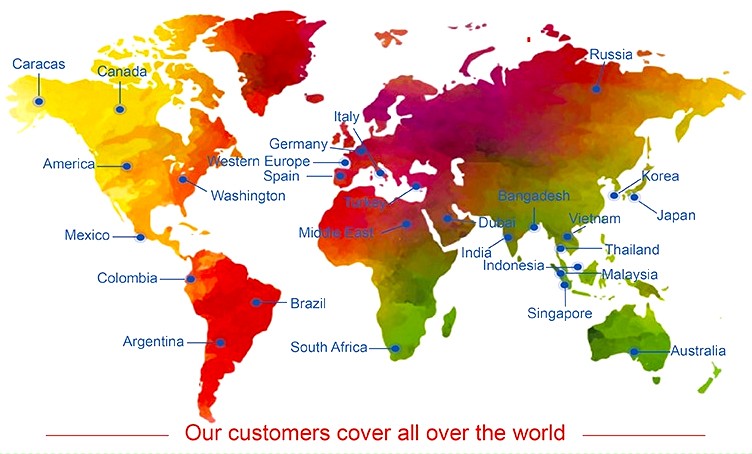 How about our services? Sample: we can offer samples to test ,when order confirmed,the sample will send to you as soon as possible.
OEM: you can put logo on products and package.
Visit: you are welcome to visit our office、shop or factory,we can pick you up at GUANGZHOU.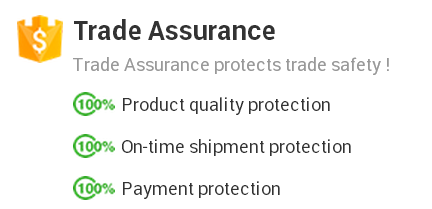 Buyer Feedback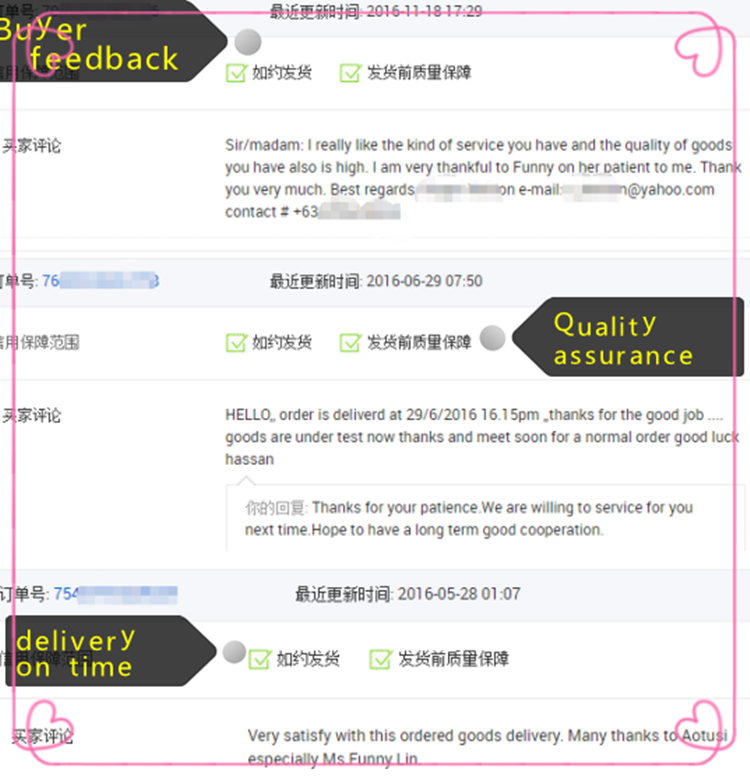 Related products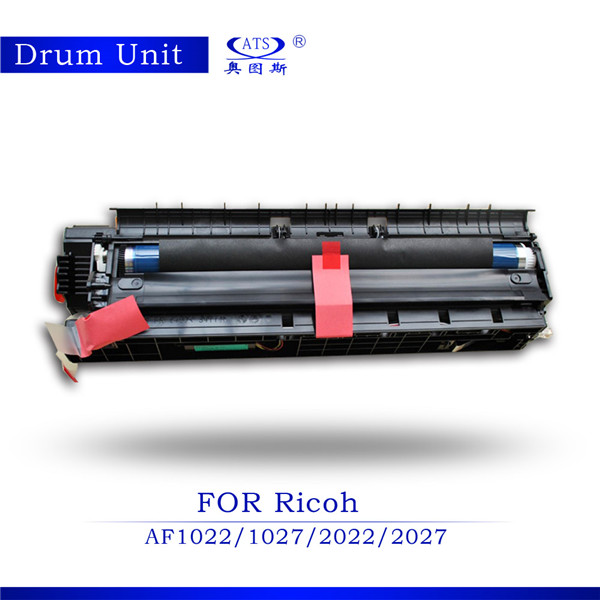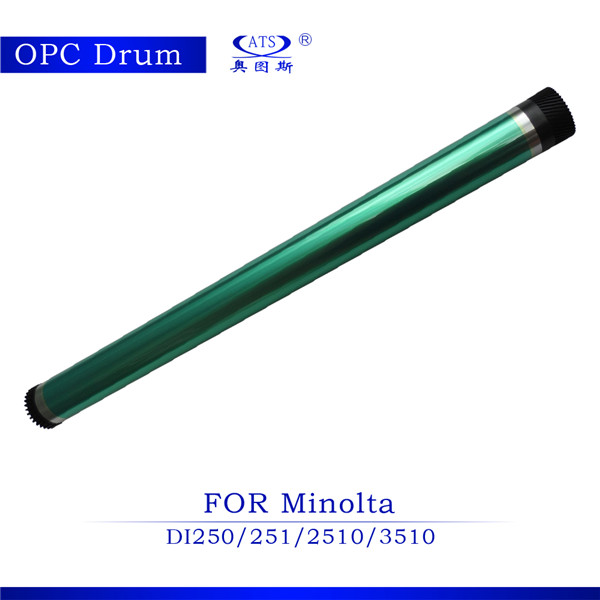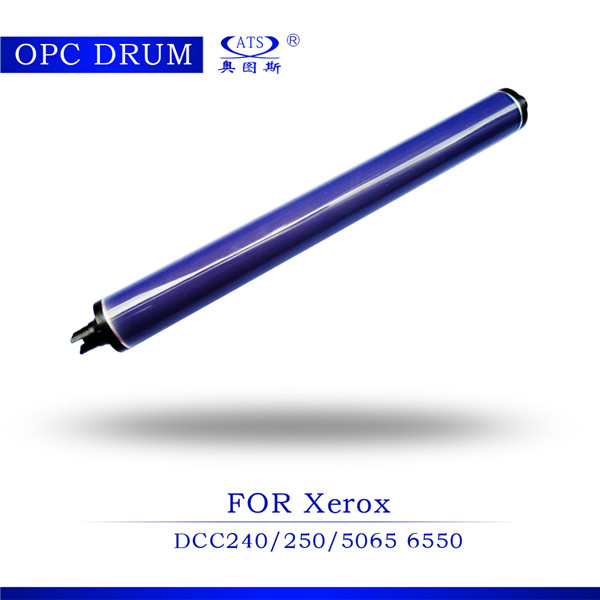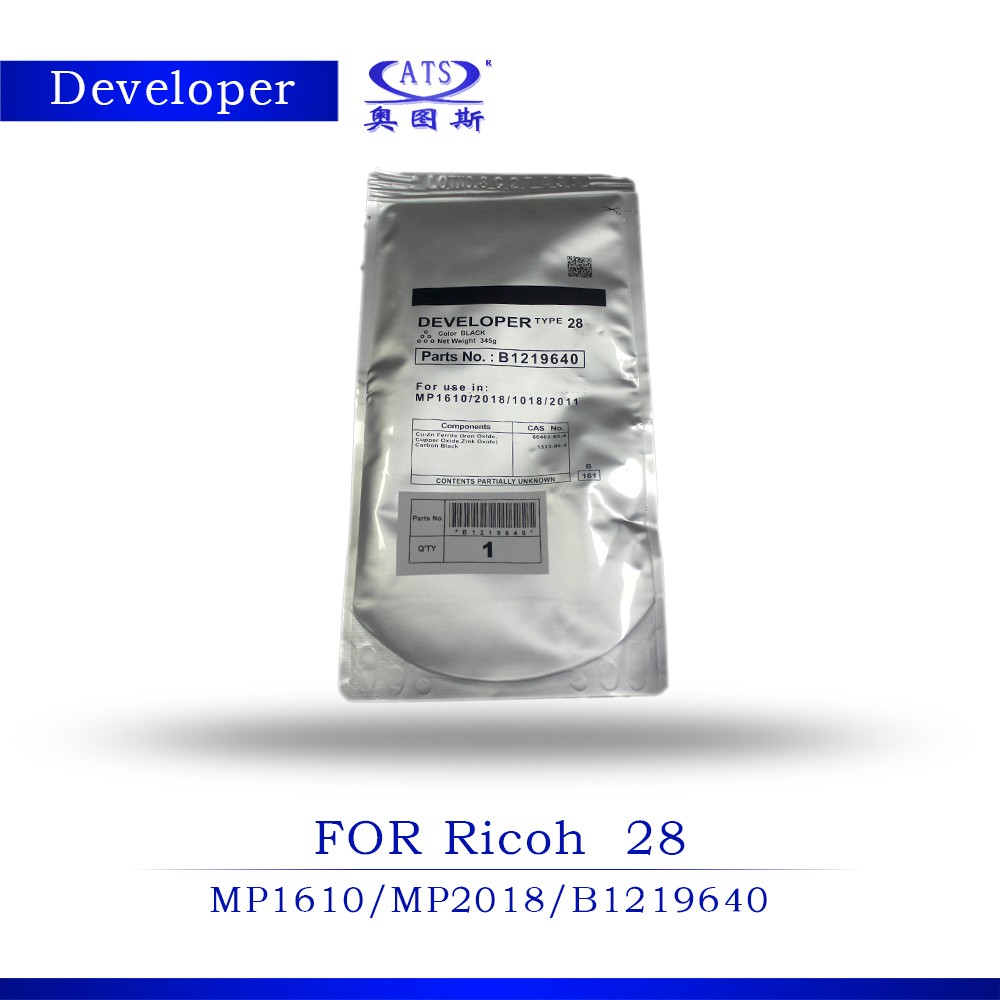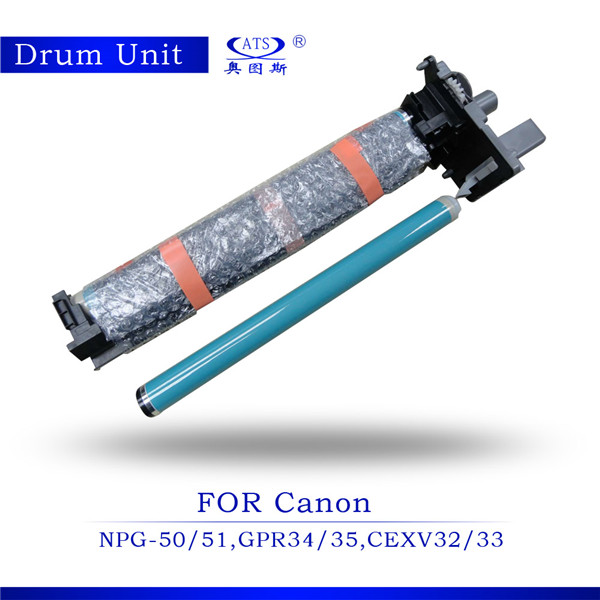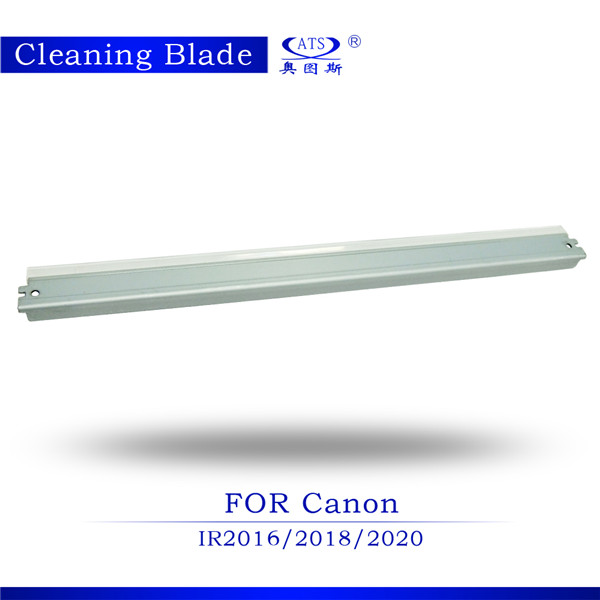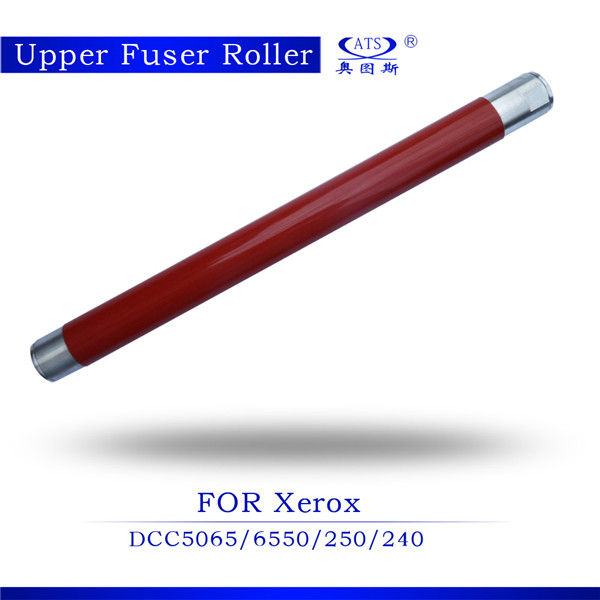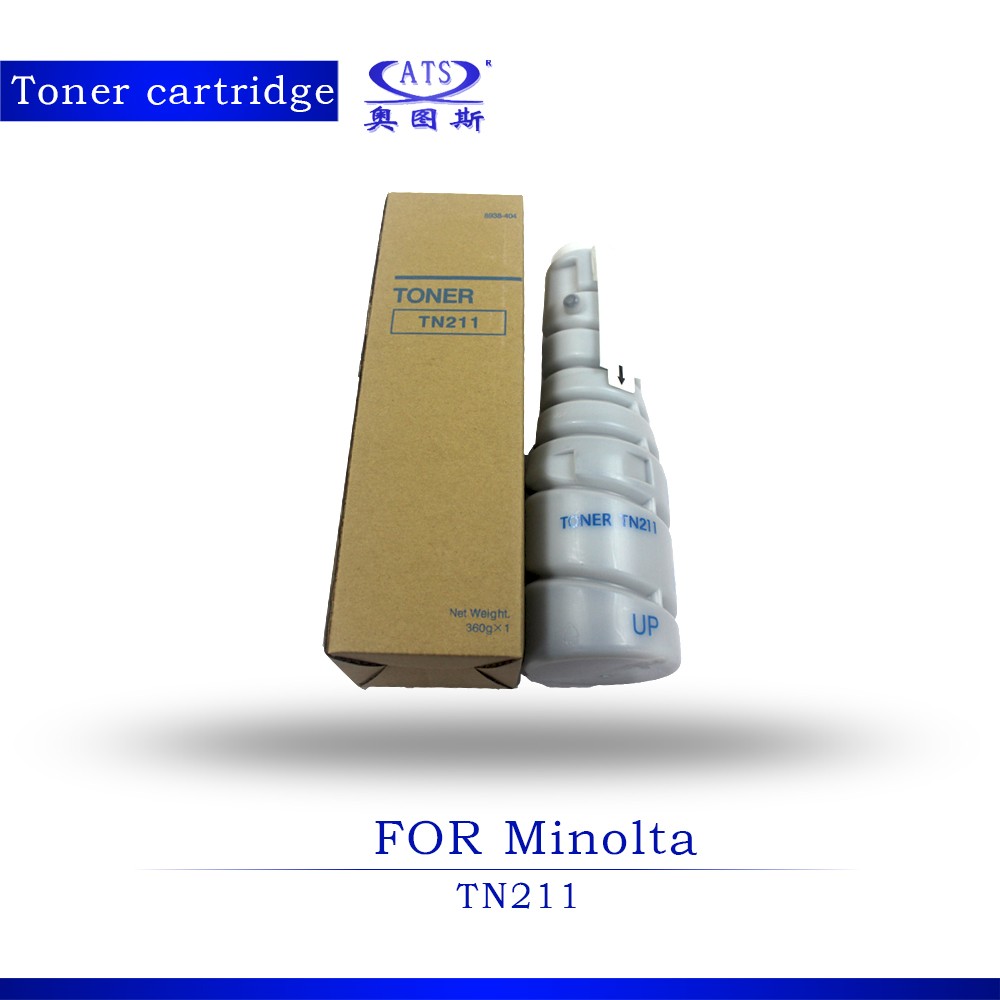 FAQ Q: How to place my order?
A: You can send us an Email inquirym, then we will guide you to place your order.
Q: How many products for my selection?
A: Many spare parts & model No. you can choose. Such as Copier spare parts: OPC drum, Drum Unit , upper roller, pressure roller, toner cartridge, PCR,   developer,
Toner Powder
, etc. Printer spare parts: opc drum, doctor blade, wiper blade, upper roller, pressure roller, fuser film sleeve,       etc.
Q: How long can I receive my package?
A: Usually about 3-5 days by DHL/FEDEX/UPS/TNT/EMS to all countries
Q: Do you offer Trade Assurance Service?
A: Yes, you can place your order via Assurance.
Q: What is you MOQ?
A: Generally our MOQ is no limited. Accept sample order.
Contact us if you need more details on Spacer roller Bizhub 250. We are ready to answer your questions on packaging, logistics, certification or any other aspects about Spacer roller for Minolta、Spacer roller Bizhub 250 363. If these products fail to match your need, please contact us and we would like to provide relevant information.
Product Categories : Copier&Printer parts > spacer roller